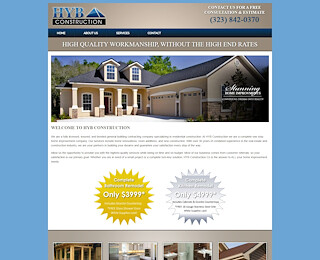 HYP Construction is your Southern California roofing company. We are licensed, insured, and bonded. We know what it takes to get you the best possible product without all the expense. We make sure that communications are key and keep a clean and organized workspace as this will cut down on time needed and costs for the completion of the job.
We are an experienced roofing company and work with our customers in mind as we know that most time you will be residing within the residence as we are preforming the work. So we try to make the experience as stress free as we can so you can go about your daily life.
Because the roof of your home is your home's main defense against the elements of weather and other things like debris it is important to have a roofing company inspect it regularly. As even a a little damage that may be a small repair can lead to a very costly bill from undue water damage. Rain and snow can back up under shingles and leak into the home between the walls where is can promote the growth of mold, mildew and bacterias. If left too long and can even make the home dangerous to live in because the water will soon weaken the structure of the house.
If you are looking for a roofing company then look no further than HYP Construction. We have the customer in mind and want to give you the home of your dreams, give us a call at 323.842.0370.