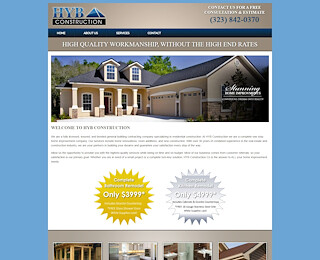 When you are looking for roofing companies to do a job for you whether it is for residential or commercial it is important to they are licensed, insured, and bonded. If you are in Southern California then HYP Construction is the roofing company for you. Whether you need a new roof installed or want to add a new room, or a new construction give us a call at 323.842.0370.
So when you start looking for roofing companies look no further than HYP Construction as we understand how important it is to get the job done correctly the first time. We also realize that you will probably be residing in the house while work is going on. We try to make this as stress free as possible so that you can go about your daily routines. With that in mind we also will pick up after ourselves so that no mess of scraps or trash is left behind.
The roof of your home is what protects you and the rest of your home from the elements of nature such as weather. Water can seriously damage a home which is why it is so important to keep your roof in good repair if it is damaged then you should have it fixed immediately. If water does leak thru then it can cause very costly water damage and even weaken the structure of your house. It is always best to replace the whole roof when repairs needs done but if financially that is not feasible then you at least need to get the roof repaired.