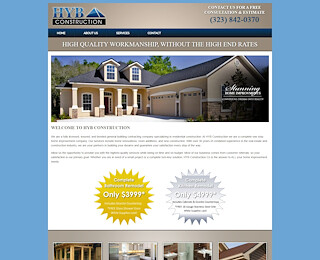 If your home's roof has been damaged then it is very important to get new roofing. If a damaged roof does not get fixed quickly it can quickly turn into a very costly major repair and even becomes dangerous to reside within the dwelling due to structural weaknesses from water leakage. This standing water will also promote the growth of mold, mildew, and bacteria. If your roof is damaged it is well advised to seek a trusted experienced roofing company as soon as possible to repair the damage before the costs can get out of control.
With HYP Construction you can be assured that your new roofing will be installed professionally. Our team will work in an safe and orderly fashion. With our system we can get the job done faster saving you both time and money. We understand that you will more than likely be residing in the residence while the construction is being done and we will make this experience as stress free as we can.
Although a roof that is damage can be repaired in most instances if finances permit it then it is better to have new roofing installed for the entire roof instead of just a repair. Simple repairs are not the same as getting new roofing and over time may become damaged again especially if you have and inexperienced roofing company do the repairs. If you need new roofing and want a roofing company that you can trust then you need to contact HYP Construction at 323.842.0370.